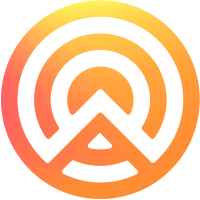 AMZ Radar
Privacy Policy
This policy effective November 1, 2020
We're committed to protecting your privacy and collecting only the minimum amount of info needed to provide our software and services — referred to as "Services".
Summary
Nothing in this policy contradicts the following statements:
We don't collect any of your personal info.
We don't track or collect your browser history and websites content.
We use our custom analytics and Google Analytics to improve our Services.
We use cookies to calculate results of out ads campaigns.
Complete terms
As used in this policy, "Personal Info" is data that can identify a particular person or device.
1. AMZ Radar never collects your Personal Info
Our Services don't ask and don't collect any of your Personal Info.
2. We don't track or collect you browser history and websites content
Our extension requires <all_urls> permission to work properly. This permission allows it to see every URL you open in your browser and see and modify any webpage content.
This permission is only used for our publicly described features. We are not looking into your Personal Info and it never leaves your browser.
3. We use Google Analytics to improve our Services
To improve the Services and your experience on our site, we may collect aggregate usage data from the Services and our website, including number of page views, visitor browser types, operating systems, or the links clicked to navigate to and from our site.
Google Analytics is a web analytics service offered by Google that tracks and reports website traffic. Google uses the data collected to track and monitor the use of our Services. This data is shared with other Google services. Google may use the collected data to contextualize and personalize the ads of its own advertising network.
You can opt-out of having made your activity on the Service available to Google Analytics by installing the Google Analytics opt-out browser add-on. The add-on prevents the Google Analytics JavaScript (ga.js, analytics.js, and dc.js) from sharing information with Google Analytics about visits activity.
For more information on the privacy practices of Google, please visit the Google Privacy & Terms web page: http://www.google.com/intl/en/policies/privacy/
4. We use cookies to calculate results of our ads campaigns
Our extension has "cookies" permission. We only use it to read our own cookies from our own website amzradar.co.
Changes to this policy
We may make small, inconsequential changes to this policy with or without notice to you, so you're encouraged to review the policy from time to time. Substantive changes to this policy will be emailed to users who submit a request to support@amzradar.co.
Contact
You can contact us at support@amzradar.co if you have any questions about this policy.